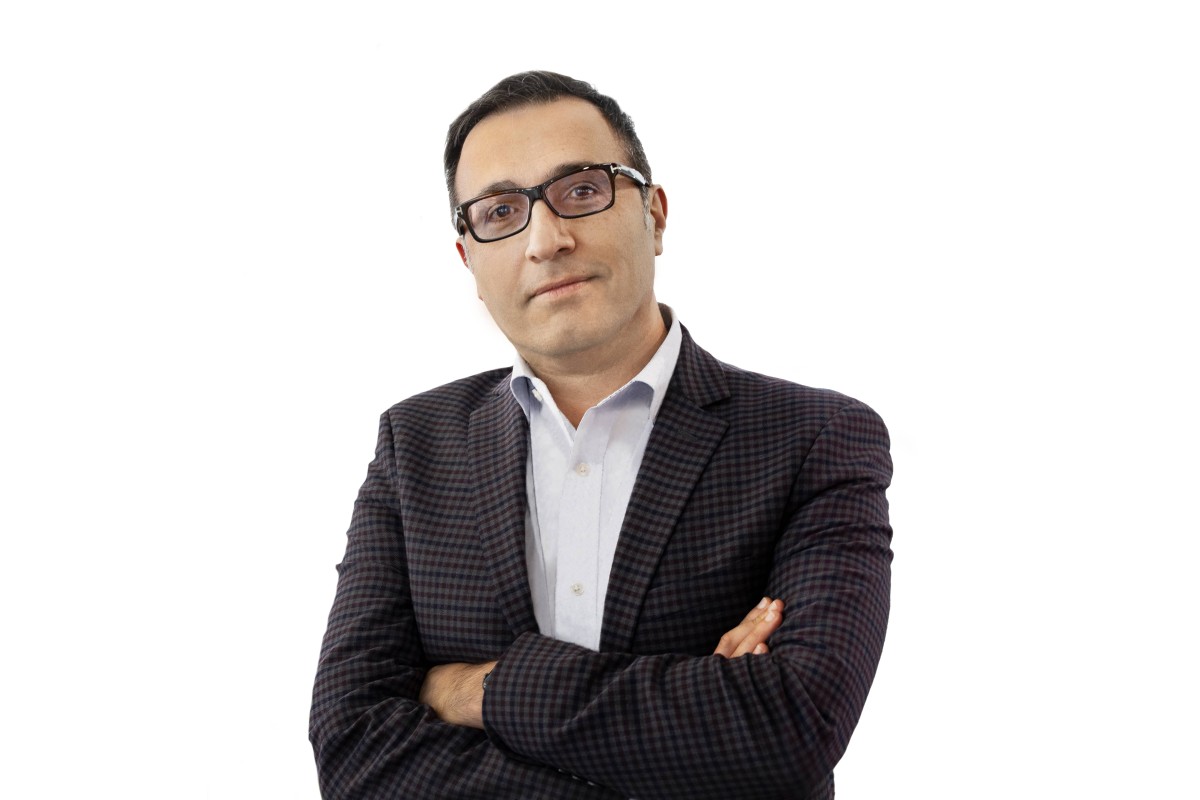 Welcome and thank you for visiting Wurth Canada's website. I am Ali Moghaddam, Chief Executive Officer.
As you navigate our website, we hope you will find a comprehensive, in-depth review of our company, reflecting the pride our employees take in the ongoing growth and success of our company and customers. I hope you learn more about the qualities that make our company an outstanding supplier of assembly and fastening materials to the Canadian automotive, industrial & construction markets, and a wonderful place to build a career.
I started my journey at Wurth Canada in October 2020. Like many, I had a choice about where to come to work. I came here because I believed in the Würth Group as a leading and reputable global company in its industry, with a grand ambition for our Canadian operations. I knew there was no better company to join if I wanted to make a difference and lead an organization where our people and customers are the centres of the business.
It is an incredible honor for me to lead and serve this great company. While we have enjoyed success in the past, we are hungry to do much more. Our industry is now questioning its traditions, a condition imposed by a global pandemic not too many were anticipating. I believe it is finally time for innovation and disruption to become the norm and no longer exceptions in our industry. This is a critical time for the industry and for Würth Canada, and I strongly believe that we are headed for greater places. Our job is to ensure that our company and customers not only thrive during this unprecedented time but also during the next decades ahead.
As part of a family business with a strong corporate culture, Würth Canada is very well-positioned to achieve this goal. Leading with a vision driven by excellence, fueled by passion, led by customer-centricity and entrepreneurship, with empowered employees who act with synergy, integrity, accountability, trust, and respect, we strive to deliver an exceptional experience to our customers through bold innovation and by actively listening to their needs.
The values we share are embodied in what goes on at Wurth Canada every day. Our team members exhibit self-awareness, authenticity, achievement, collaboration, boldness, affiliation, integrity, accountability, trust & respect, and Wurth Canada offers a fair, humanistic, self-actualizing, encouraging, safe & healthy work environment. We believe that in such an environment, teamwork, winning strategies, and breakthrough results flow naturally in daily business engagements among all team members and translate into customer satisfaction.
The Wurth business model is our platform for success. While still relying on our direct sales model that has historically built the core of our company's growth and success, today we also offer a vast array of digital platforms and programs geared towards business automation and driving total cost down for our customers' operations. Adding to our existing capabilities, our first touchless and automated stores built on the future will be opening over the next couple of years to better service our customers in an even more convenient way.
I am continually impressed by the resourcefulness and entrepreneurial spirit displayed by our people and the exceptional value they bring to the company. This allows us to deliver added value quality products and solutions, and an exceptional customer experience to customers who can count on us to deliver on our promises. We continuously assess and review our customers' needs, the products, solutions, and programs we offer, to innovate and elevate the level of customer experience and loyalty.
Looking to the future, and our next stage of growth, Wurth Canada is well-positioned to be number 1 in the eyes of our customers.
We are One Team, One Vision, One Wurth Canada, a company with a proud past and a great future!
On behalf of Wurth Canada, I invite you to explore our website and learn more about all we have to offer.
Sincerely,
Ali Moghaddam, CEO
This site uses cookies to provide you with a great user experience. By using Wurth.ca, you accept our use of cookies.